About Us
The Siess Chiropractic Clinic, PC Mission
Our mission at Siess Chiropractic Clinic, PC is to treat all patients with respect, compassion and understanding while providing the highest quality of professional chiropractic care. Our family and relief practice is just the place to get on the road to healing and health.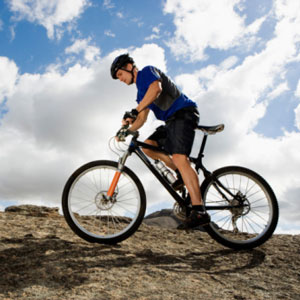 It's your life — live it in health!
With more than 30 years of experience, Dr. Clifton ("Kip") Siess has been helping the Cranberry Twp community discover better health. "What really makes me happy and gives me joy about chiropractic is freeing our community from pain and keeping everyone well." He particularly finds it gratifying to see the many new patients who seek care at the practice.
Dr. Kip's caring nature has prompted him to call patients over the weekend to see how they responded to care. "If I have a new patient late in the week, I always give that new patient my cell phone number. I tell them that if they have any questions or have experienced changes at all they can call, email or text me, regardless of the time.
Request An Appointment


Remarkable Results With Chiropractic
Throughout the years, we have seen our patients achieve incredible results with chiropractic care. One such patient suffered from asthma. When he was having an asthmatic attack, the adjustments would stop the attack. One time when he had an episode, the ambulance was called and was ready to take the patient to the hospital. The patient told the ambulance driver to take him to his chiropractor and that Dr. Kip would make him well in a matter of minutes.
Help for Longtime Conditions
Chiropractic is highly effective when it comes to helping people with conditions that they have struggled with for years. "In school, I would hear about what chiropractic can do for the body and conditions it can fix. As I've been in practice for so many years I've seen it happen!" Dr. Kip is gratified to provide patients with a natural alternative to sometimes costly medications that often have side effects. He also has helped patients avoid surgery because of chiropractic's effectiveness.
From low disc problems to menstrual cramps, a variety of common conditions can be helped with chiropractic.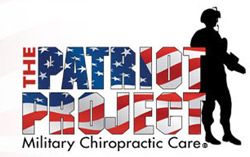 Patriot Project
We are passionate about honoring veterans who have sacrificed so much to serve our country. As our way of saying thanks, we belong to the Patriot Project. We provide free care to veterans, active military members and their families. One of our patients, who had sciatica, was able to climb Mount Kilimanjaro because of our care.
Enjoy Convenient Care
We understand that you have better things to do than wait in a doctor's office. That's why we welcome walk-ins and provide same-day appointments. Contact us today to schedule an appointment!
---
About Siess Chiropractic Clinic, PC | (724) 776-4855