Chiropractic Care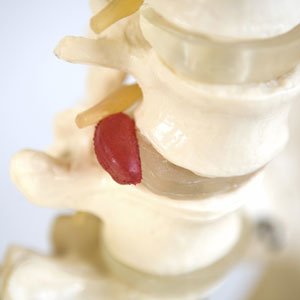 Dr. Kip specializes in specific manipulations of vertebrae, which have abnormal movement patterns or fail to function normally and cause pain. These manipulations, which are done by hand, are designed to restore normal function, allow synchronous spinal motion and alleviate pain.
Safe, Natural and Beneficial
If you're looking to get out of pain naturally, chiropractic is a terrific, drug-free solution. Holistic and without side effects, chiropractic enables your body to heal itself so you can live and feel better and stay healthier. Consider these other benefits of chiropractic:
Prevents disease
Relieves stress
Improves mood

Gentle Adjustments With the Impulse®
At Siess Chiropractic Clinic, PC, we use state-of-the-art techniques to provide corrections that are safer, more comfortable and more effective than ever before. The primary method of adjusting that is used at the practice is the Impulse® adjuster. This handheld FDA-registered instrument delivers a carefully measured and directed thrust that is many times faster than is possible by hand, so less force is needed.
The Impulse® is ideal for those with neck pain, who don't want to have the neck manipulated. Perhaps best of all, you won't hear any popping or cracking sounds.
Discover how chiropractic care can help you live your best life. Contact us today to schedule an appointment!
---
Chiropractic Care | (724) 776-4855